Whatever I say now, I can't get away from the shameful fact that after approximately one week of active blogging and having my life together, I disappeared for two. I don't know if it looks worse written or I'm just detached from the reality of time and space, but it FEELS as if I was doing amazing for over a month, following a regime and feeling good, and then for only about 5 days I avoided productivity comme la peste and I kept telling myself I'll restart everything – exercising, blogging, going to Zoom classes… from tomorrow. Well, it's been two weeks now.
I haven't worked out in 5 days (the last time I did I half-assed it), I haven't touched my book in at least 7-8 days, I ate as if Easter was the last time I'll taste kozunak in my life, and I was on my phone so much that my eyes started hurting… So yes, if we look at some indicators of healthy habits that previously helped me feel good during the 40 days I haven't left my apartment (apart from one lonely 15 minutes-long outing with my dog at 8 am), I failed. But now I finally decided to write about what I was up to during that time and reflect on what I learned.
We ain't perfect and me writing this post rn is me getting my shit together! You heard it first.
The Devil Works Hard, But Campaign Week Works Harder
For those of you who are not from Sciences Po Reims, last week was our notorious "campaign week" where students run in groups (lists) to get elected for the Student Bureau (BDE), arts, and sports bureaus (BDA & AS). These are permanent associations to which the school allocates considerable resources and while their role isn't specifically outlined during their 'mandate' they organize themed activities, trips, and support student initiatives, but mainly they end up hosting parties and galas. 
About 2 months ago, a friend convinced me it will be fun to run for the next Student Bureau and try to do better than this year's one. Because, okay, since this is my personal blog and I doubt many former BDE members read it, most of my friends and I were not exactly fans of the student bureau's events this year even though now I definitely understand the students were doing their best. I'll just say that one time the BDE stocked about a hundred wine boxes at my apartment and then only one person helped me carry them, like, that was subpar, to say the least.
But back to my friend group running to be the next BDE. In the beginning, we weren't even sure if we want to seriously commit or run a campaign to make a statement – mainly that people shouldn't take themselves too seriously and think of themselves as some sort of cool kids, but rather consider playing Madonna on parties. Now, as I said, my views on the BDE people have changed (I respect them more now), but why lie on my own blog about how I felt for the most parts of this year? One of my sister's friends even described the BDE as the "trashy but self-proclaimed glamorous leaders of social life", and I consider getting it tattooed. 
Long story short, last week was the digital campaign week for my campus and my friends and ran an actual campaign but tried to make it fun, original, and communist. We called ourselves the BirDE, "because we love birds, duh" (Rea).
So the thing is, we didn't win, but I dare say we accomplished the part with making a statement. I was genuinely surprised by how much support we ended up getting and a lot of our points struck a chord with so many people on campus I didn't know. Even the group that won told us multiple times that they want to collaborate next year. I love them so I'm pretty happy with the outcome. 
Quarantine + Campaign Week = – Mental Health

 
However, the campaign week, and the days immediately before and after, completely shifted my routine and me running for BDE is the ultimate reason why I didn't blog. My thoughts were preoccupied with everything happening during Campaign Week so I didn't feel like reading, writing, or even talking about anything else. My sister can confirm. 
I don't want to make people worry about my mental health because it really didn't deteriorate as much as some people's during these times of, let us not forget, a global health pandemic, but whenever you're that dedicated to something and you think it's only for a limited time, it's easy to forget about self-care. 
As this was also a purely digital campaign, I also definitely spent way too much time glued to screens, which resulted in serious digital fatigue and my eyes hurting. On top of that, my friends and I had some, ugh, arguments with the committee overseeing those elections.
So while that was a major source of stress, I can now proudly say that we made a member of the committee join a Club Penguin party, watch my friend give a tutorial how to build a chicken house out of lego, and ultimately, the campaign week format got ABOLISHED. No guarantee it was us, but hey, that was literally one of our campaign promises so, here's to it happening despite us not getting elected! 
You live, You learn
Now, I want to note a few observations from my campaign week experience as sort of lessons from the whole fiNasco because even though its format got cancelled, being overly dedicated for short-term projects and forgetting about self-care is something I've done not once.
Working hard for something shouldn't lead to it being the only thing you think about.

 

It should not automatically cancel healthy but somewhat time-consuming habits like cooking well, working out, or whatever that is for you. Next time (aka very soon for finals) I'll consider modifying the "rules" I'm trying to follow so that if they are unrealistic given the other work I have to do and tone them down but still follow something.

 

Make sure not to pass your obsession over to your closest people. If you notice that all you talk about is this one thing you're dedicated to, artificially change the subject and that way you'll both get your mind off it and not annoy your friends and family who are not directly involved in your project. P.S. I'm sorry, Nancy ❤
Just remember the outcome isn't the only thing that matters

because, as I said, I'm super happy I was part of the BirDE, I'm happy with the outcome, but could I have handled it better? FOR SURE.

 Cheating Myself a Nice Life On Sims 2 
Now as all of that craziness I told you about is over, I really, genuinely wanted to get right back on track with working out, eating healthy, being productive and blogging about what I do because it really makes me accountable and I feel good about it later. BUT after being so dedicated, borderline obsessed, with a project for the past two weeks, instead what I did was… start playing Sims 2.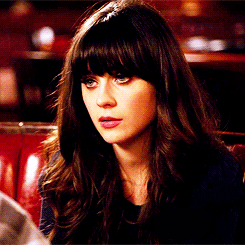 Not only did I go back to playing a game I liked when I was 12, and I know is addictive, but I'm also such a bad player. I just use a shit ton of cheat codes to keep my unrealistically hot family happy and trick my characters into falling in love with one another. I know. It's sad. 
Now that I have publicly admitted my sin, I can go on with my life WITHOUT SIMS 2. 
Better Quarantine Sim Self Part 2 
I was torn as to whether I want to restart the "My Better Quarantine Self" series because of the shame I carry for abandoning it for longer than I stayed committed, but in the end I really want to do it so I will. This is a judgment-free zone, right? I mean after one of my goals was to keep my Netflix intake down to 9 hours a week, there's no illusion here that I'm some kind of inspirational influencer
so I hereby announce the comeback of my series.
However, I will not be numbering my blog posts as I did before with "Day 1,2,3.." because at this point it will just make me stress about blogging. Plus, it will be on the blog for everybody to see that we go from "Up Until Day 7" straight to "Day 33". NA-AH!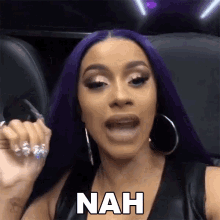 Well, that blog post was really necessary for me to stop with the "starting from tomorrow" self-lying and have a nice closure with Campaign Week. I hope I reminded some people who, like moi-même, tend to get fully immersed in projects, for or outside of school, that we should really try and be more balanced when possible because it really do be taking me a week to recover from 5 days of campaigning and that's just wack. Especially when other factors are at play – such as physical isolation, time zone differences with friends, the horrible news we watch every day… So yeah, it's important to get back on track.
Allez, bisous. Thank you for reading, and yes, I did just mention Sims 2 and Club Penguin in one blog post.