Good morning, 
Tuesday, April 7th. As I am writing and drinking my morning coffee, my thoughts are revolving around how to apologize for how late I am with the daily blog posting. Although only one person showed initiative and slid into my DMs to ask why haven't I posted for two days and if I didn't know better I would think y'all didn't care… But of course, we are not attention seekers and we're blogging for fun, so it's all good.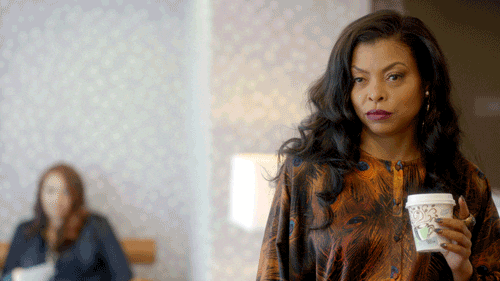 My Weekend Early Adulthood Crisis

 
Yes, yes, we need to catch up. I'm trying to remember what I did this weekend, but everything is such a blur. I slept in, I read, I worked out, I didn't study for statistics, I panicked that because of the unprecedented economic crisis hangin' upon us I'll never be able to find a job, stuff like that.
No, honestly, I did experience a short career orientation/employability/existential crisis. My weekend horoscope said the moon in Leo wanted me to learn and communicate this weekend, but the single only thing I learned was that I am extremely unemployable. I looked at 1000 internship offers 999 of which unpaid, which is, like, cool and all but I've worked for free all my life I want to try this "paycheck to paycheck" lifestyle the middle class is raving about.
Also, I'll say it – life is confusing. The thing is all of the offers (including the non-paid ones) wanted Masters students and I bet when I do get into Masters they'll want Masters students WITH EXPERIENCE. How am I supposed to get experience IF YOU DO NOT WISH TO EMPLOY ME?? 
Long story short, I did find this suspicious-looking Paris-based start-up and slid into their LinkedIn DMs, we'll see what happens. 
Monday vibes
Yesterday, for some reason I woke up, as we would say in Bulgarian, с дупето нагоре (with my butt up), and instead of having a nice morning routine I was just semi-dead in front of the TV switching between Covid-19 briefings and Two and A Half Men.
However, I did find the will to do a workout! My unproblematic fave Cassey Ho had 4 videos for that day, which were all excruciating. Usually, if they are 4 and long-ish Nancy and I would do 2 or 3 or even sometimes one, ESPECIALLY IF ITS CARDIO. But I somehow managed to do all 4 of them even though after the first one I told myself "Okay, try to do the second one, if you can't it's okay." Then after the second one, I was thinking how accomplished I am already, but I can at least halfass 10 more minutes… And then I just finished them all and until the rest of the day I acted like a cocky fitness person, I FELT like a cocky fitness person. It was amazing, my spirit was a phoenix reborn from the ashes of my morning mood.
So that should serve me and other people as a reminder that even if you want to be a larva for the day, you can still force yourself into a workout and physically change your mood. I felt strong and employable.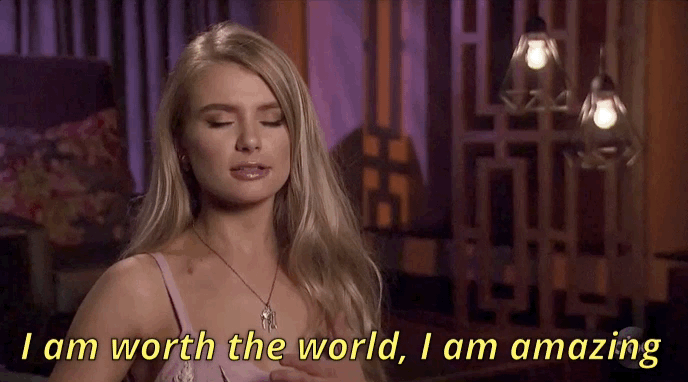 TV Shows = Art

 
Today was more thoughts-sharing and less pictures-of-my-meals-sharing because I didn't take many but instead I was just thinking of recommending all of you guys to watch *drum rolls* the … best… TV Show .. I've recently seen…. HIGH FIDELITY. It's just life-changing, take my word for it. It's not something I consider as bad for my quarantine bettering of the self, or even as unproductive. It's a contemporary critically acclaimed piece of art and the soundtrack is on another level.
---
Quarantine Goalz Assessment 
I think I have finally gotten used to my remote Zoom university experience but as in the past few days I've had more assignments to give in, a test, a project and so on, I am just truly realizing how much harder it is than I expected to simultaneously do some 1) things that I make me feel good and keep me sane such as working out, reading, preparing healthy meals, etc; 2) finding time to do good things (which are also nice), like calling grandparents and texting for Bernie; and 3) going to class, trying to keep learning and not f*ck up your average. 
Most of the days it feels like the pyramid with – sleep, good grades, and social life. You can only have two. For instance, yesterday I felt really bad and I managed to get out of that hole because I worked out, made myself lemon water with strawberries (don't judge me), took a shower – things like that, but I did skip my only lecture for the day because I just didn't think I can absorb any information at that point. 
It just makes me think of the goals I set in my first article and I still think they are generally realistic and I know it's been only a week, but thanks to those goals and blogging here, I have felt significantly better than the first two weeks in quarantine. Significantly.
I just think my conclusion, for now, is that they are all important but I can't stick to all of them in one day. And I should not feel guilty about someday not being able to perform my perfect health and positivity ritual because I have school work to do, or, like yesterday if I already feel bad and since I'm stuck at home that sort of makes things worse, so it would be fair to prioritize mental health and have a me day. 
That is all from me for today, I hope my reflections make sense for others as well because objectively, even for the most privileged of us during those testing times it is hard. But as I've said before and I'll say again: We can come out of this stronger, not fatter.  ❤ 
LOVE YOU, BYE !!!!