Hello, hello, hello. It is day two and we're still on it.
I started the day with a questionable portion of the Bulgarian equivalent of Mac and Cheese aka my dad's макарони със сирене (it's just pasta with Bulgarian feta cheese and sugar), which is not something you would have on a diet, but it's not a sin, am I right? Also, although it was pure carbs, I ate a reasonable portion whereas some days when I make myself a healthy bowl of yogurt with fruits I end up making TWO bowls and highkey overeat with that. So today I didn't feel like I overate, which is good.
After breakfast, I called my grandma to hear from her today so check ✔️! She was very happy and it was very refreshing, but I anticipate her getting sick of me calling every two days by next week. To be continued.
At any rate, you should all call your grandparents. The older they get, the cuter they are and they just want to hear that you're fed. That's all they need to hear, there I said it.
---
It is day 2 and, AGAINST ALL ODDS, I have completed two consecutive workouts of over 20 minutes each. Is that how being a hero feels like?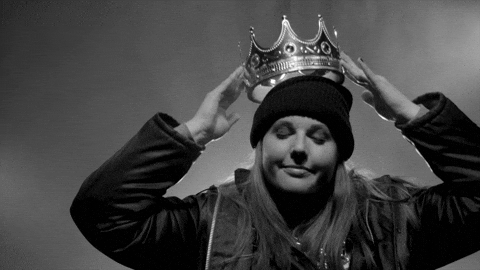 The light of my life – Cassey Ho, posted her free April Workout Calendar and I just did the workouts from there, and almost died, no biggie. I recommend you check it out, it's the closest I get to "enjoying my workouts". I know fitness trainers say that all the time, but here's what I think: I sometimes HATE Cassey and swear actively while watching her videos, but I love the feeling of success after. And there are some exercises that are fun, but mainly what I feel is pain. Maybe I'm just not strong enough to appreciate them all. 
But as I said in my quarantine self-care article:
let us get out of this stronger, not fatter!
Anyhow, we got through it and while I was being all sporty, I was just looking forward to having lunch as per usual. My workouts are literally like those dogs in movies who run on the treadmill when you hold a treat in front of them….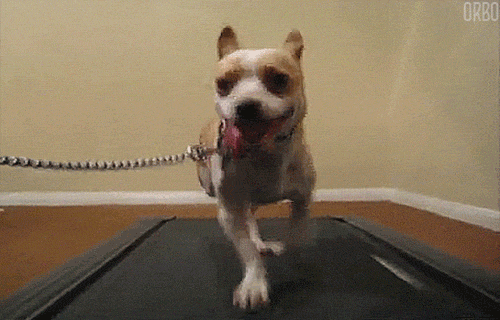 ---
So the Kolevi family had omelets and salad for lunch over a very fruitful discussion of how men are dumb! Amazing. 
Mom: You shouldn't look for macho guys. Looks aren't everything. Also let us not forget that men are very dumb. You need to tell them things DIRECTLY and SEVERAL TIMES. Dad: Yeah, but some of them are intelligent enough to get themselves wives. Mom: Ah! The smart ones are also dangerous. My sister: So you want us to find men that are both ugly and dumb??? 
Confusing, but wise, ain't it?
For dinner, I had yogurt, but I didn't take a pic. Oops. A day will come when I'll post a mom-vibes picture of my dinner as well. That day will come. 
---
As far as my other goals go, I did read a bit, but I scheduled more for before I go to bed. I haven't passed beyond 40 minutes on Instagram and I haven't watched Netflix. I also worked a lot for school and had a Zoom meeting to ask my Professor questions about Masters (look at me, right?), soooo a big fat *check* !  
---
But I did fall into an old habit of watching Naruto after I was tired of studying… It was only, like, four episodes and I didn't have classes so I'm good, but I'm sharing here the unproductive as well as the productive. There are ups and downs. And if four episodes of Naruto wasn't necessarily a low point, my 2 hours nap after sure was. I woke up feeling more tired than in I was in the pre-coffee reality of the day 😦 So a note to self – you do not handle mid-day naps alright. Abstain. 
And that's it for today! Thank you for your nice comments yesterday, warmed my stone-cold Balkan heart ❤ Kidding, I'm a softie anyways. 
"See" you tomorrow.