Hi all, this is day 1 from… let's not think about this. My horoscope didn't foresee this type of negativity! 
Anyhow, as I wrote in my article on self-care during the apocalypse, starting from today I'll be trying to blog shortly every day keeping au courant our millions of 12 subscribers about my attempts to be a happy and relatively productive human being during my self-isolation.
It is day one and in all honesty, I think your girl did good!!!! 
I woke up at 9:20 which is not ideal, but I preferred to wake up a tad later than to be tired all day, which would have been dumb. Like, I am already tired all of the time and I objectively had nowhere to go to. Also, did I include in my list of resolutions that I'll get up early? NOPE. 
---
Health
That said, I did announce that I'll eat healthier. As simple as that, so this is what I ate today: 
For breakfast, I had yogurt with strawberries, cereal, and prunes. My dad made me a fresh orange, lemon, and clementine juice, plus the regular dose of vitamins the Kolevi family takes to fight corona. Surprisingly, Instagram-material + VITAMINS!!!!
---
Lunch doesn't look as sexy, but hey, I did say I can't afford avocado toasts every day. 
---
I had an apple in between lunch and dinner as a snack, so… MORE VITAMINS!!! Sorry, maybe they make me more aggressive? 
And for dinner… not gonna lie, I'm writing this before dinner so I don't know yet what I'll eat, but I promise to keep it healthy! It's a bit weird that I put only "eat healthier" as a goal because usually, I would always find a specific diet or meal plan to follow, but this time I didn't want to do it like that. The main reason is that I'm trying to keep it realistic and stay happy, which is more of a priority than it would be to get in shape. Summer will just have to be pushed back, just as my midterm paper's deadline due next week. 
It has been confirmed that in the past the director of my campus has read my blog, so if the deadline gets pushed back, you'll know who to thank 😉
Continuing with the health agenda, I actually did work out, as you can see, with company. It was me, pop pilates instructor Cassey Ho, and Freddy. Us against the world. 
Jokes aside, I actually had fun working out – I said I'm gonna work out for at least 15 minutes every day and I worked out for around 30. The videos I watched were: 10 Minute Side Booty Shaper, 12 Minutes to Burn Fat and I did the exercises from day 1 of her 14-Day Quarantine Calendar. 
Exercising with these videos is always such a weird combo between a breath of positivity and an intense pain that I am sure only women can endure… but it was fun and I felt so energized after! Plus, Cassey Ho started one of her videos with:
"I am excited!!! Well, not really, I'm never really excited for cardio"
I related so much I was ready to do whatever that woman told me to. Queen. 
Intellectual stimulation so I don't become a dum dum 
I did read my book for about an hour and it's interesting so I'll probably read even more tonight. It's John Steinbeck's To a God Unknown, translated in Bulgarian. 
I also rewatched part of my Political Sciences lecture recording but skipped the one I was supposed to have today because I dislike the teacher, so I told myself I'll watch the recording and in that way, I can go through it more quickly and less painfully.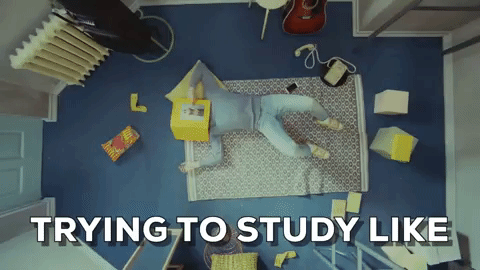 Social media and TV Shows 
So okay. I actually didn't stay on my Instagram at all, but I opened it by mistake when I was trying to open Spotify and now my screen limiting app thinks I'm cheating. I SWEAR it was a mistake, but now it will be forever in my record. Whatchu gonna do. 
Spending time with friendos
Spent some quality time with a friend over FaceTime so check ✔️
---
And that is it, it's day one so it's early to say, but I do feel pretty good. I hope my daily blogs serve the purpose of keeping me on track and keeping you? entertained by my illusions? uplifted to see my dog? motivated because I'm awesome? I accept a variety of answers. 
Byeeeeee. 
P.S. I know all of my pictures are giving away major mom vibes, but that's all I could do with my phone, ok??