Ah, Reims – the French capital of Champagne and 900 years-worth of royal coronations is what today most people would see as just a fancy champagne-tasting destination. While others, namely students, would sometimes prefer no other term than "shithole". However, I don't necessarily want to argue with the local Rémois, but I do have to say that nothing I saw there made me want to use the aforementioned noun.
Reims might not be the city of lights, nor the city of the world's desire, but in fact, it turned out to be the city of my… academic ambitions. Oh well, Nancy and I didn't go there to taste champagne (like we'd have money for that) nor to check out where some king named Louis, Charles or François was crowned. Actually, we decided to spend a weekend in Reims to explore the Sciences Po University campus and get the overall vibe of the city, like, see if it's livable.
We stayed at a friend of Nancy's – Patrick, who is indeed a student at Sciences Po and in fact was the one who shamelessly called this cutie of a city "a total shithole". It was quite fun to witness both sides though – ours as a blinded by Reims' charm and affordable prices tourists and his as an American "trapped between two real cities" (Paris and Strasbourg) in a petite and rather calm historical one.
A royal's first impression
Getting off at the train station I remember that I was already carefully examining my surroundings, calculating my chances of being admitted at Sciences Po and imagining what would it really be like to live there. Of course, that was me being overly dramatic as it was just a train station like any other. But the excitement stayed with me long after.
So, after leaving our luggage, our first job was to visit the only major touristic attraction and maybe the most important cathedral in France – Notre-Dame de Reims. I believe the only word that can describe its high gothic exterior is DAMN.
And when you think about how every French king from 1027 to 1825 was crowned right there (according to Wikipedia), I have to say it is hard not to be genuinely impressed. Okay, Reims, you're ancient and cool – I give you that. But can you serve the honorable purpose of being the home of a real 21st century royal aka moi? We'll see.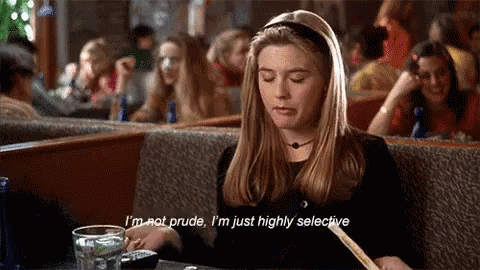 Getting to business
Next on the list was, of course, Sciences Po. Why did we even wait so long, right? Well, it was because the cathedral was actually on our way between Patrick and his roommate Liam's apartment… but otherwise the university was definitely our priority.
So, if I thought that I wanted to get in before, I think after seeing the campus I reached a new level of motivation. Although I'm coming from an actually decent looking and freshly renovated school, Sciences Po looked noticeably better than every administrative building I've seen in Bulgaria, especially educational. I guess I can't exactly put that in my letter of motivation, but I see you ScPo, I see you.
The following evening we went to a party, where I even got to meet a lot of people from the university and practice my French so I got that going for me. Not that I am obsessed or anything, but I can't imagine that Sciences Po could have a more informed candidate at this point.
Even queens have budgets
On the next day Nancy and I had breakfast at a place called Lion de Belfort. And I mean a real French breakfast – not the budget version we were mostly restricting ourselves to in Paris. We're talking pancakes, croissants, bread with confiture, orange juice AND coffee!! We payed 8 euros each so I think for the same amount you might be able to get a cappuccino and a bottle of water in Paris. Key word: might.
Then, about 2 hours before it became time for us to sprint out way to the train station, we found an authentic vintage bazar that was basically made for us. So, we might have spent a little bit more than we had planned for a weekend outside of one of the most expensive cities in Europe, which was already shamelessly absorbing our finances, but we had an awesome time. Plus after that in Paris we just ate cheap supermarket food for a few days in order to compensate – if that's not a responsible adulting I don't know what is.
I would like to devote my last paragraph to the actual jewel of Reims – Patrick and Liam's apartment. Two and a half bedrooms, huge living space with a lot of light located right next to Place Drouet d'Erlon, where there are many cafes and restaurants. Their student lifestyle is insane, just saying. And the best part? They're paying the same amount of money my sister does for her 10 square meters shoebox in the city of lights…