Together in Paris.
If you watched the animated movie "Anastasia" as a child, then you might make an association with the necklace that Anastasia's grandma gave to her at the beginning of the film, with those words engraved on it. Weirdly enough, I have been binge watching this cartoon literally ever since I can remember. At some point, my sister and I started using together in Paris as a cute inside joke/ display of affection. But this summer, it actually happened: we were finally together in Paris!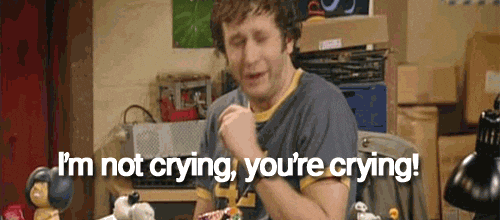 To be absolutely honest, we also went to Disneyland together with our grandparents when I was 9, but that doesn't count, okay?! This September I got to visit my favorite person on Earth in, what is now, my favorite city on Earth.
Ever since I came back to Sofia, whenever somebody dares to make a casual comment about how Paris "isn't anything special", I become as eager to start a debate as when Bulgarians use the word "gender" as an insult.
Apart from Paris's undeniable charm, another reason why I got to love it so much is probably because I stayed there for 2 weeks, which I realized is the longest I have ever stayed in one city outside Bulgaria. I became quite attached.
Besides, I feel confident that I got the most out of my time there – we visited sights, went to bars, restaurants and parks all while actually living in the city and being the normal non-vacation us.
My (future) Parisian lifestyle
The initial reason for my trip was not just to visit Nancy or to casually run into Kylian Mbappe. I did see a huge graffiti of him the moment I entered Paris though, which I considered to be a sign from the universe, but whatever. In fact, I came to participate as a journalist at the Paris Model European Union. Another contribution to my "local consciousness" – every day of my first week I felt as if I'm just another Parisian with a 9 to 5 job. Or more like a fancy-ass version of that, since the simulation was in the actual Assemblée Nationale, in one of the most beautiful (and expensive) neighborhoods in Paris…
There's nothing that motivates me to study and work my ass off more than the memory of me having cheap lunch (a 3 euro mini salad from the supermarket) with a view of Invalides and the Eiffel Tower.
One castle, two Bay Ganyos
Speaking of lifestyle goals… let's talk Versailles. I honestly can't remember another time when I've been that impressed by something. It's one of these places that even the enormous crowds of tourists simply cannot ruin. Neither is it the type of famous sight that is objectively overrated. Na-ah. The castle and especially the gardens were the definition of grandeur. Totally worth the waiting on huge lines, guys. And no, we weren't Bay Ganyos and we did not skip the line. Definitely not.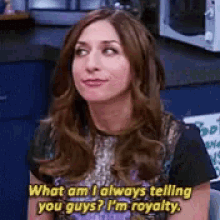 Best unexpected moment in Versailles? There is a small restaurant in the gardens where we ate cheap pizza. Cheap for Paris standards, of course, for Bulgarians nothing in Western Europe is actually cheap.
Paris can be everything you need
One sunny day we walked around the Gardens of Luxembourg with our friend Tony – another Bulgarian girl who studies in the Sorbonne. I can't tell if it was the unusually hot weather or the gardens themselves with all the palm trees, but I remember feeling more as if I'm in Barcelona. But, hey, who said that Paris can't be exotic?
Found my American family in France
For the first two days of my second week Nancy had lectures pretty much all day and that's why her best friend Rachel and her parents, Steven and Karen, de facto adopted me. They also took all of their "European children" (aka Rachel's friends and exchange students they have hosted) out on lunch, where we got to experience 2 things. One overwhelmingly French and the other not so much: we were served by a stereotypically rude Parisian waiter and attacked by bees. Like, really?! Paris is supposed to be too gloomy for that, but I guess global warming knows better.
On the next day, we went shopping and just aimlessly walked around the 4th arrondissement, which is charming and quite hipster. At the end of their stay, they proclaimed me as their Bulgarian daughter number 1! (Nancy is number 2 so that's a big win)
A sweet escape (almost) in Paris
After nearly 10 days in Paris, my sister and I decided we needed a break from the big city and so we made ourselves a picnic for two in Montsouris – a super peaceful and green park almost on the outskirts of Paris. Both of us brought our new books from "Shakespeare and Company" and chilled there for the afternoon. Ayran bought from the nearest kebab shop, "A short history of WW1" and the company of the best human/sister ever… what more could you ask for?
In the end, I simply loved everything about Paris (except the 18th arrondissement – do not go there). Well, yes, Parisian waiters can be intentionally rude, if you want to drink a cappuccino you need to sell you kidney first and as it turns out, you don't run into Kylian Mbappe or Antoine Griezmann every day… But overall Paris is vibrant and fun, aesthetically pleasing, multicultural while somehow remaining super French and if I had to use one word to describe it, it would be "spellbinding".
P.S. One thing I learned from my stay in Paris: not knowing how to conjugate verbs shouldn't stop you from trying to communicate in French. Amen.