First of all, this is a throwback. I went to visit a friend of mine – Dany, who is a first year student in the University College of Utrecht, during my February vacation. Not only did I get to see a close friend and do some catching up, but also got the chance to explore Utrecht – a small, but charming and lively Dutch town, as well as Amsterdam – the dream of both tourists and hipsters. So, here's how my "almost adventure" went.
An almost poetic start
Upon my arrival at Utrecht, I felt like I was sort of pathetic, but in a cute way. I was slightly unprepared for the weather in the Netherlands – with my uncovered ankles, thin summer coat and lack of umbrella, I had to carry my miniature luggage (to be expected from the low-cost flight) and my dictionary-huge book that didn't fit anywhere, all through the rain. What the hell was I thinking?! Oh wait, I know – in Bulgarian it would be "от студ умри, гъзар бъди", which roughly translates to "freeze to death, but always be stylish", and I find this beautiful. I was already being showered in Dutch culture – quite literally. Thank God, there is always a Starbucks to save you in such situations… Here I was, just a lone basic bitch drinking an over-priced cappuccino. Wouldn't Carrie Bradshaw call that poetic?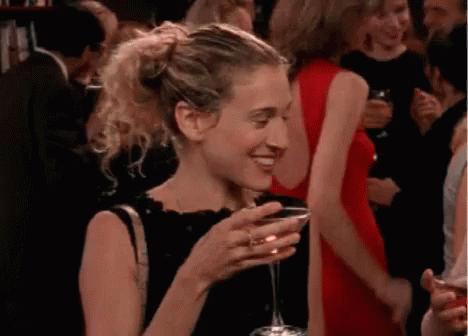 Partying alone. Who said it wasn't cool?
The day of my arrival happened to be a Thursday, which was lucky for me, because like I was told then, "Thursday is the new Friday", and y'all know what that means. Of course, there was a huge party on campus and notwithstanding my brief encounter with Dany's awesome roommates (a special shout out), I didn't know anyone else. Even my host didn't quite count, as he was busy taking a shift at the campus bar and thus getting blackout drunk to the point of unavailability for the whole night. That got me wandering around all night between the most random people and by random, I mean that at some point they weren't even in Dany's social circle – they were just there.
A weekend in Amsterdam
On the next day, taking advantage of my friend's guilt for leaving me with complete strangers and without a key to his room the first night, I forced him to take me to Amsterdam. Poor boy, right? Anyhow, in the Dutch capital I also got to see Deni – one of my sister's best friends, and Nia – Dany's friend, who accepted the role of my personal tour guide and the closest to an Amsterdam Mom that one could get. In other words, two of the coolest locals you could meet.
First, we started by just walking around aimlessly in Amsterdam without the realistic idea of visiting any museums whatsoever, which was awesome and yet somehow against my nature as a true tourist. What I came to realize, though, was that the city itself is so enchanting and fascinating to observe, that it could just as well have been an art exhibit by itself. As I have lived all my life in Sofia – a city which architecture mingles the Vienna Secession and the Communist-era as sources of "inspiration"- it is always outlandish to explore places where all of the buildings are actually… in harmony? Complementing each other? But seriously, even if I hadn't been from Sofia, I believe that objectively there is something special and nonetheless peaceful about buildings that are inextricably linked, united in terms of style (or at least in terms of the vibes they give) and yet all of them having so much spellbinding details of their own.
We started the night in a bar called Waterkant and ended like only true slavs know how…in a kebab shop. While drinking beers in the hip-looking club and dancing to some commercial music mixed with reggaeton, surrounded by funky young people, I remember thinking "Okay. That's what I came here for", and while eating the kebab later – "Oh, no. This is what I came here for".
Stedelijk is my new bae
If I have to be honest, probably the most memorable of all the activities in Amsterdam and in Utrecht was my visit to the Stedelijk, where Nia took me on the next day. In case you don't know, it is a contemporary art museum and hands down, the coolest place I've ever been to. Honestly, before I got in, I thought "oh well, most of the artefacts would probably be objectively ugly, but with a deep hidden meaning that I wouldn't be able to grasp", and although this was perhaps true for some of the pieces (the part where I don't get the actual connotation), for the vast majority it wasn't the case at all. The paintings, photographs and all other forms of art which I encountered were like nothing I had ever seen before and despite my original bias, I found them wonderful. Another thing I liked was that the idea behind them was roughly explained in a few paragraphs, so my primary fear of "not getting it" turned out to be unjustified.
To sum up, during my stay in Utrecht I got to experience the Dutch culture at its finest – a.k.a. I rode a bike and didn't know how to stop and it rained a lot. Amsterdam, on the other hand, made me admire Holland in every way possible. It was there I realized that I actually do like contemporary art (and it's not just something a 5-year-old could do) and that I could never get enough of just walking around, staring at the buildings and the canals. Neither would I get tired of being a tourist and absorbing the eclectic culture through the Dutch capital's countless museums. And the best part? Since I am under 18, I could enter everywhere for free! This, kids, is the moral of the story: if you don't want to pay 17 euros for a museum ticket, you've got to travel to the Netherlands while you're young!
Shoutout to our good friend Deni Yoncheva for the amazing photos! Follow her on Instagram at @deniyoncheva